The final ball is the Star Ball. A upgraded Swirl Ball, and players use those footballs is Rey Mar, Cristian Penaldo and Leonardo Messa. And this is a final ball, but it is powerful and super. And this ball is made of stars, and the players will like this type of ball if they like the football. Available if you buy a few tactics, but you can get it at any time you needed to get the ball. And you will be the winner and you get all the players with the Star Ball, and will kick this type of football and it is special. We have discovered all the footballs, all 5 of types. And that's all the balls we needed.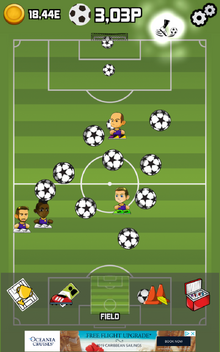 Community content is available under
CC-BY-SA
unless otherwise noted.