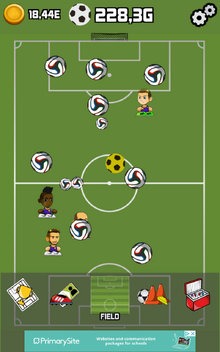 Yellow (gold) ball is a special football that you needed to get more goals. It changes x10 footballs up to the max of x500 football charge. You tap it as fast as you can and each Yellow Ball tap charges x10 football power for more powerful goals. It multiples with the More Clicks tactic and the More Clicks powerup. And it does the trick, but not only getting the max goals, it helps you get more goals. Stacks up to x500 power. It firsts get is a x20 power, to the max of 500 is a powerful one! And you will like this special football with a lot of power!
Community content is available under
CC-BY-SA
unless otherwise noted.